Last year, Xiaomi announced a new smartphone brand called POCO. The first and only phone from the brand is the POCO F1 and we are looking forward to its successor which we expect will launch as the POCO F2. However, it appears we might be getting another a different POCO phone first albeit a less-powerful one.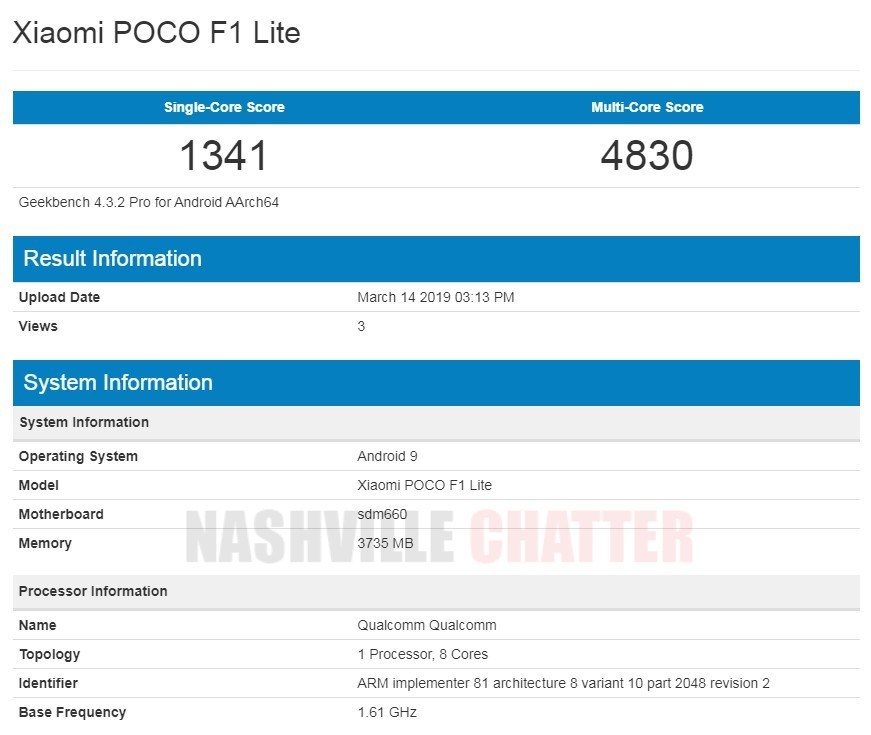 A few hours ago, a device by the name " Xiaomi POCO F1 Lite" was seen on Geekbench. The POCO F1 Lite is running Android 9 and is powered by the sdm660 a.k.a. Snapdragon 660 processor. It also has 4GB of RAM.
The POCO F1 Lite scored 1341 points in the single-core test and 4830 points in the multi-core test. The scores are pretty low compared to that of other Snapdragon 660 phones like the Nokia 7 Plus. Actually, they are closer to that of phones powered by the Snapdragon 636 like the Redmi Note 5 Pro.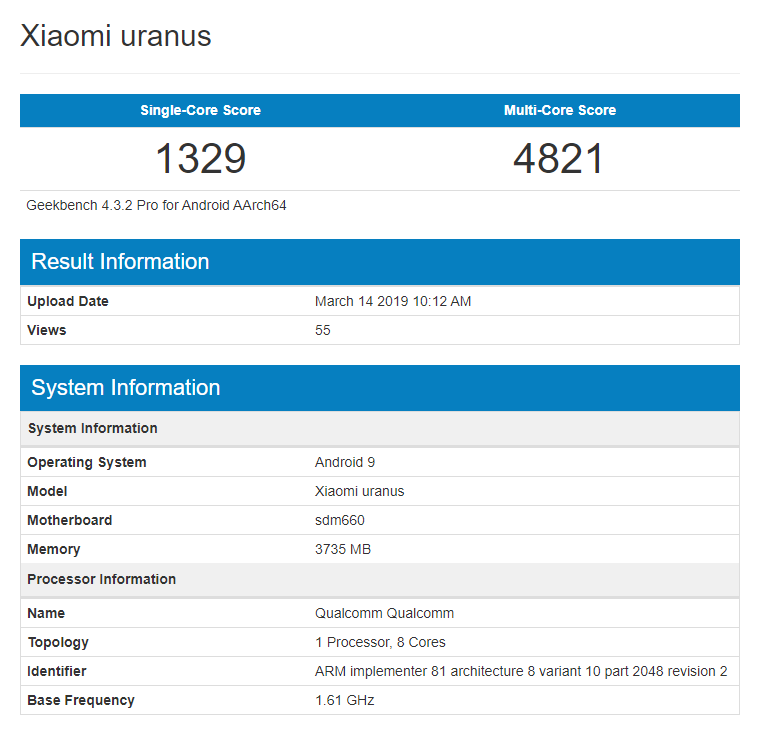 According to Nashville Chatterclass, who first reported the sighting of the POCO F1 Lite, they also spotted a phone by the name "Xiaomi Uranus" earlier today on Geekbench. There are speculations the POCO F1 Lite is the same device as "Xiaomi Uranus" as their scores and specs are similar.
READ MORE: Xiaomi Poco F1 price slashed massively on Flipkart (~$237)
We advise you to take these sightings with a pinch of salt. This isn't the first time we have seen an unknown Xiaomi device appear on Geekbench that eventually never launched. If the POCO F1 Lite does exist, more details should surface in the coming weeks.